So…blood is powerful, isn't it?  While doing the research for these posts, I learned a lot about blood and how it functions in our bodies.  Quotes like this grabbed my attention, *1"Every three seconds someone needs blood," and "There is no substitute for human blood." That's some powerful information, and I'm not sure I grasp it all, but there was one article I found online that I will never forget!
The paper was talking about stem cells.  I'll be honest, I don't know much about stem cells, but reading about them was fantastic and intriguing.  *2"Blood cells are formed in the bone marrow," the essay said, "All blood cells arise from the same bone marrow stem cells. Stem cells are immortal, meaning they never die (as long as they are in your body, not until you do)." That really jumped off my computer screen at me!  I read that and thought, "Wow!  Stem cells are just like the blood of Christ!  That type of blood doesn't die!  The blood will never loose it's power, just like the old song says!"
"Neither by the blood of goats and calves, but by his own blood he entered in once into the holy place, having obtained eternal redemption for us." – Hebrews 9:12
Eternal redemption!  Just like those stem cells that are immortal, so is our redemption – it never runs out or dies, it is forever!  Eternal!  (And I think that's a great illustration, but then I found something even more exciting than that…)
There is a special stem cell called the pluripotential hematopoietic stem cell.  This cell is very powerful!  Another document said that, *3"A mouse that has had all its blood stem cells killed by a lethal dose of radiation can be saved by the injection of a single living stem cell."
Do you know what that means?  ONE drop of blood can save a mouse!  You may ask, "Now Lynn, what does that have to do with Easter?"  Well, here is the connection – Ephesians 1:7 says, "In whom we have redemption through his blood, the forgiveness of sins, according to the riches of his grace."  What that means is this – we can be saved by the injection of the blood of Christ!  There is a song called One Drop written by Dustin Sweatman and sung by the Mark Trammell Quartet that says it like this:
"It only took one drop of blood from the blessed Savior
it only took one drop of blood to start the healing crimson flow.
With just two fish and five loaves of bread the hungry multitude was fed…
but it only took one drop of blood to save my soul."
Every three seconds someone needs blood to sustain their physical life – agreed – but more importantly, every three seconds someone needs just one drop of blood to guarantee their eternal life with Christ.
Do you have your "one drop?"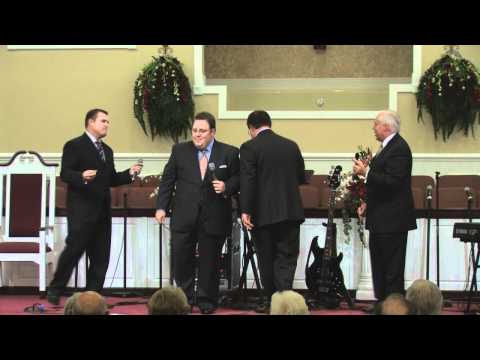 Recourses:
*1 – Blood Facts from Providence Holy Cross Medical Centre
*2 – from http://www.biosbcc.net/doohan/sample/htm/Blood%20cells.htm
*3 – from http://users.rcn.com/jkimball.ma.ultranet/BiologyPages/B/Blood.html